How to update Eilik's firmware?
EnergizeLab · 2023/08/10
Equipment List
Eilik, a USB-C Cable, a computer (Windows 10 and later/for macOS 10.9 and later), and a docking station (only for macOS).
1. Download Eilik Update Tool.
① Go to the official website.
② Click on the Downloads option in the menu bar.
③ Select the Windows or MacOS version based on the current computer system you are using.
④ Click "Download" to initiate the downloading process.
2. Run the software.
Windows
① Right-click on the downloaded installation package > Select "Run as administrator";
② Click "Yes" to allow the application to make changes to the device > Mark "√" to create a desktop shortcut;
③ Next, click "Install" to start the installation. After the installation is completed, mark "√", and click "finish" to run the update tool.
macOS
① Right-click on the downloaded installation package > Click "Open";
② If the message "macOS cannot verify the developer of EnergizeLabSetup.pkg" appears, just "Open" it.
③ Click "Continue", and "Install" the update tool. After the installation is completed, click "Close" to go to the startup console and run the update tool.
3. Connect Eilik to your computer and start updating.
① Use the USB-C Cable to connect Eilik to a computer. When connected to the computer in a powered-on state, the screen displays a "⚡" icon. When in a powered-off state, the screen displays a "🔋" icon.
② Select a Server Source that is more friendly to your region. The default Server source on the upper computer is "Auto".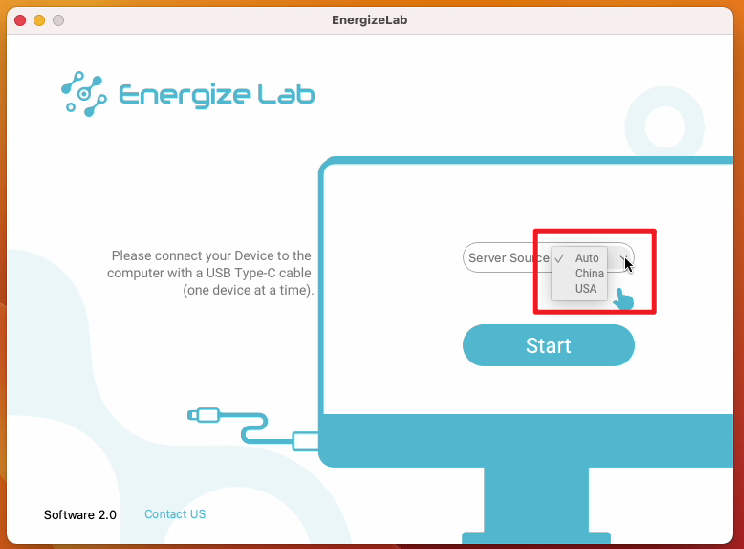 * The tool automatically performs firmware updates after scanning the device. During the update process, please ensure that the current network is stable.
4. Updating Process
Stage 1: The Eilik screen displays "ERROR MISSING FIRMWARE" to begin updating.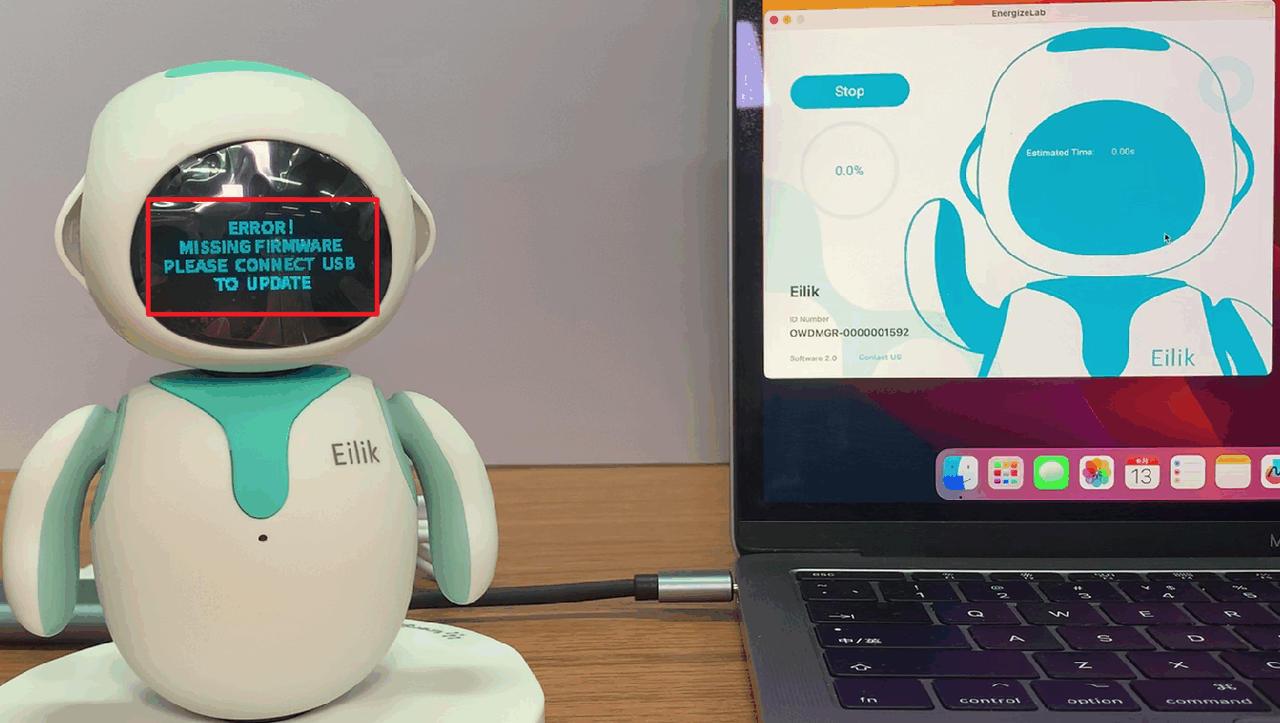 Stage 2: The "update. bin" message appears on the screen. During this stage, larger firmware files may take longer to update.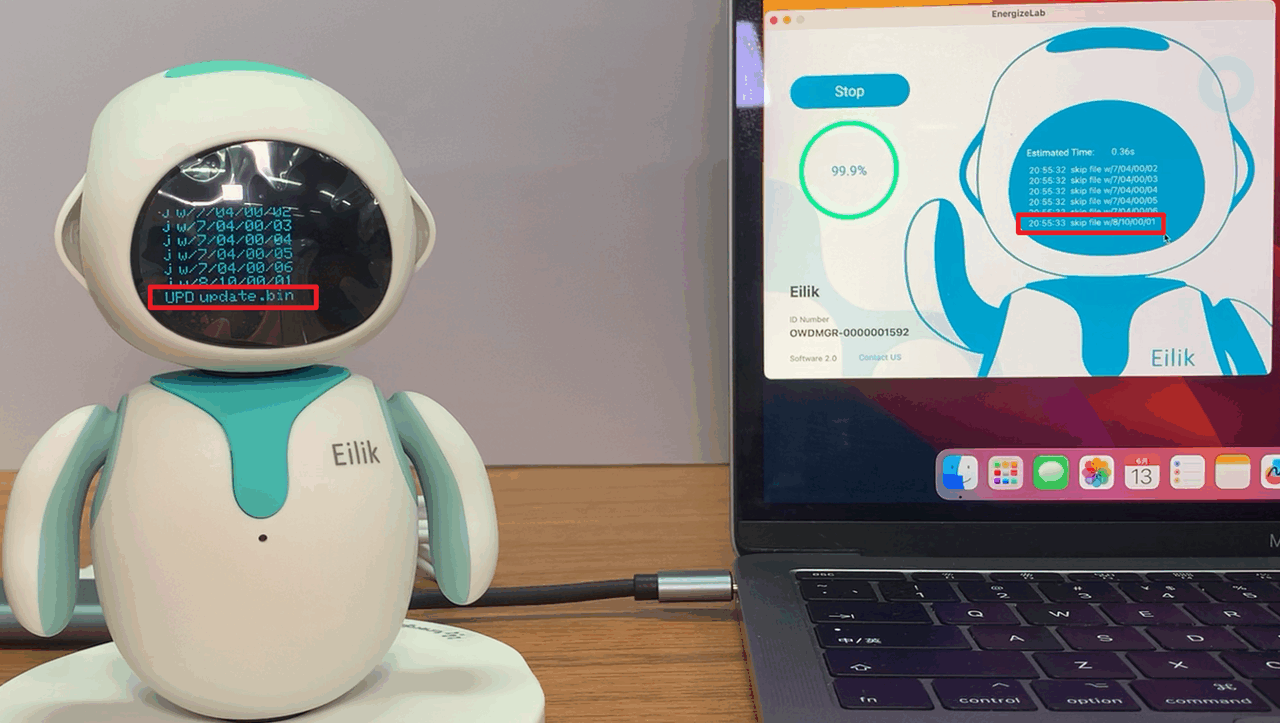 Stage 3: The update tool displays "firmware update" with a charging icon appearing on Eilik's screen.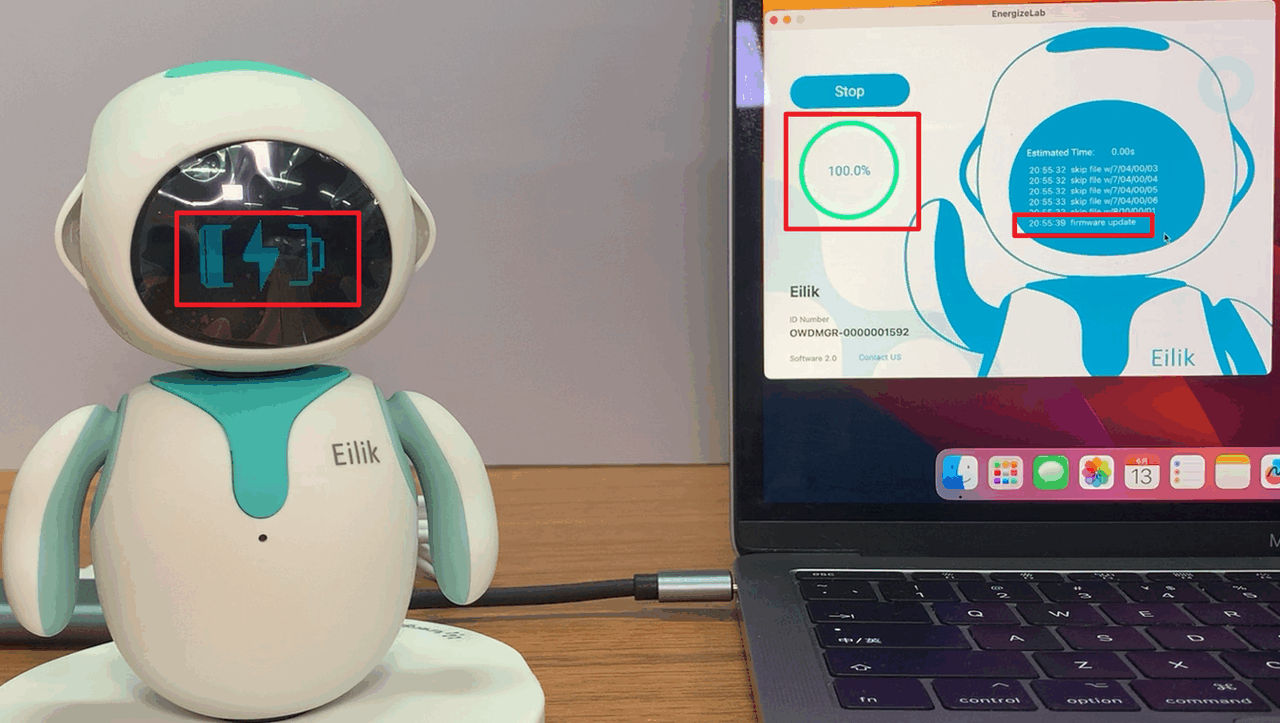 5. Complete and Verify.
① When the update tool displays a checkmark ("√"), click "Complete" or "DONE", and the firmware update is complete.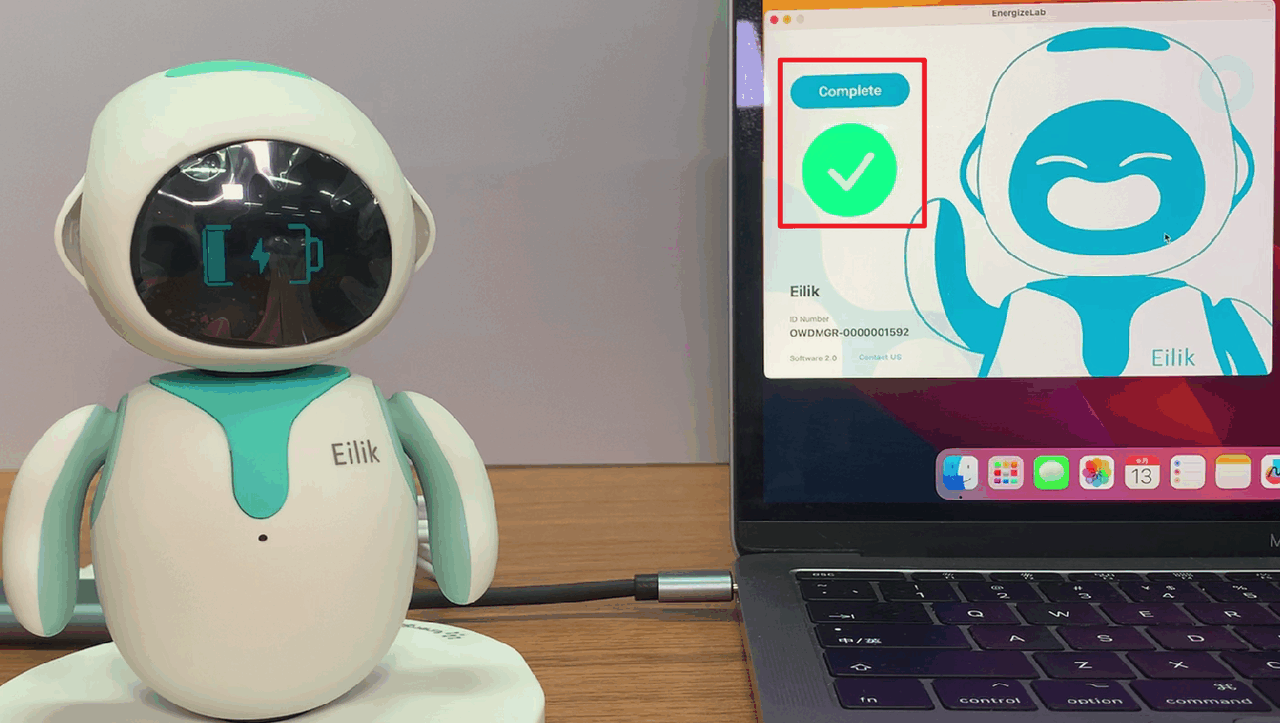 ② Unplug Eilik, turn it on, and check if the latest firmware content has been updated and running properly.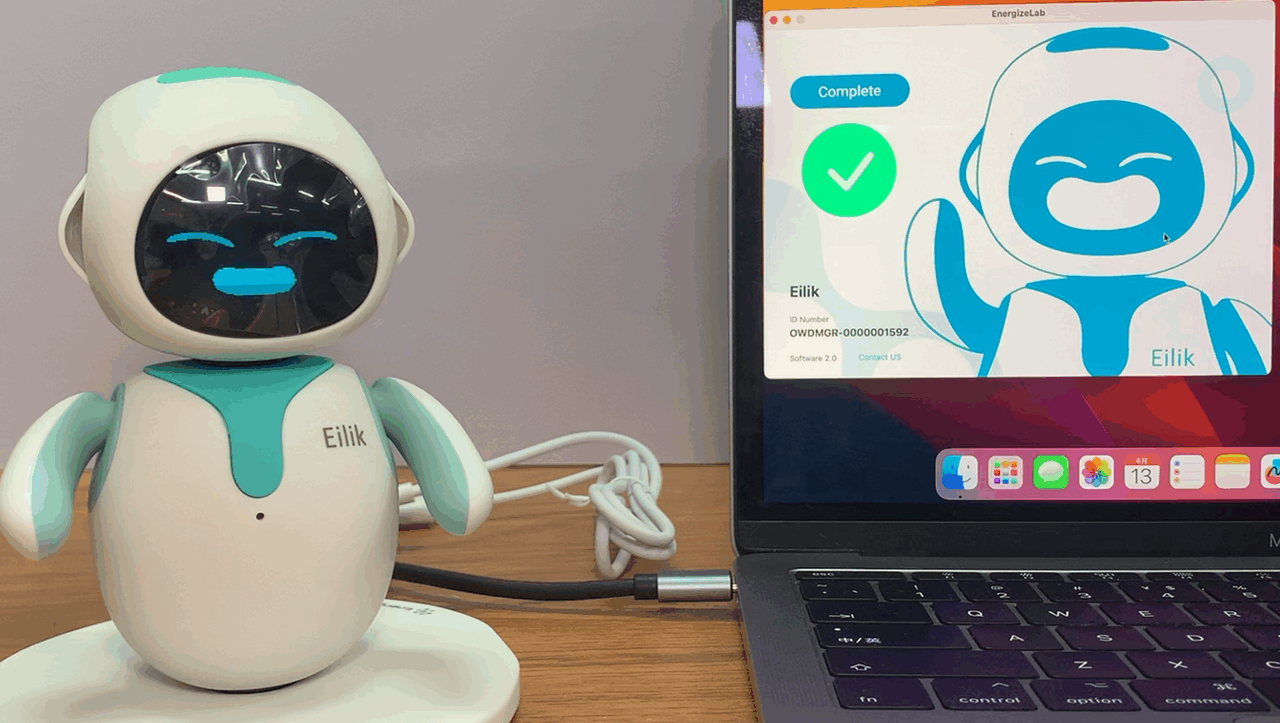 The verification operation refers to Eilik Self Check E-manual > First Inspection > Function Testing.
See also
Cannot install/download the Eilik software
Computer doesn't recognize the robot