Blog and Story
Blog and Story · Firmware Updates
Eilik RFV6.1 - New Firmware Update for April Fools' Day
Energize Lab · 2023/04/01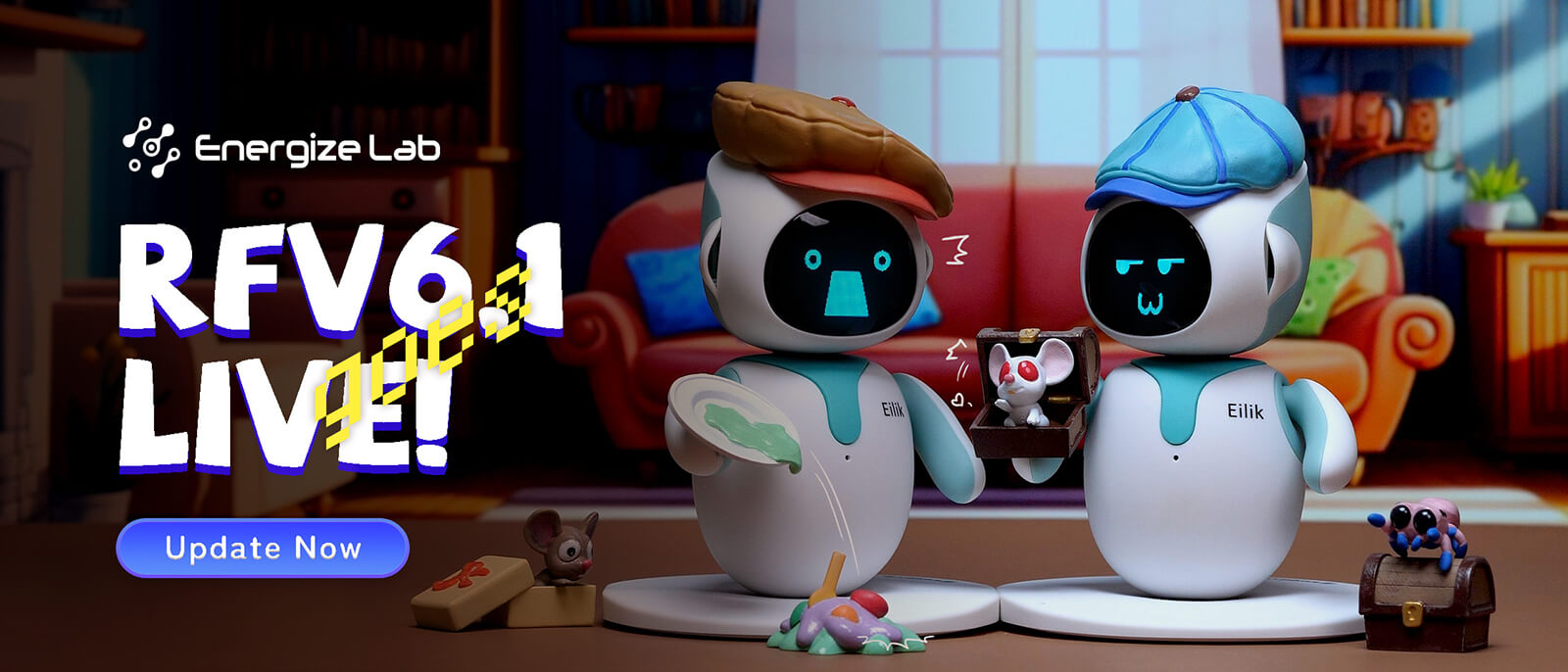 Hey there, Eilik's family! Are you ready for a bit of mischief this April Fools' Day? Well, take it easy, because your Eilik is getting a little upgrade! But don't worry, we're not pulling your leg about this one. Let's dive in!
Eilik Software V2.0:

The firmware update for RFV6.1 can be obtained with Eilik Software V2.0, which adopts a brand-new UI!
Features:

The new interactive stories are mainly about the angry mode, so be careful not to mess with Eilik.
Improvements:

We can't wait to see the hilarious things your robotic pets will do today. Happy April Fool's Day, y'all! 
For more information: 
1. Download the software.
2. Click here if you need assistance.
Join The Email List
Get the latest updates from Energize Lab.